Do sperm whales sleep and if so what would it look like? Well, they do and it is quite the sight!
Professional underwater photographer Franco Banfi recently managed to snap a wonderful photo of these amazing creatures taking a nap. The photo was taken near Dominica Island in the Caribbean Sea. For those who are not aware, these mesmerizing sea creatures sleep vertically.
The way that they sleep was first documented back in 2008 when a team of biologists from the United Kingdom and Japan drifted into a group of sperm whales being completely still. This was studied extensively and it was found that they actually connectively nap for about seven percent of their lives in intervals of about twenty minutes at a time.
Below you will see this interesting photograph as well as some others Banfi was able to obtain. These enormous beings are still quite mysterious to us but in time we will be able to fully understand them. Aren't they beautiful?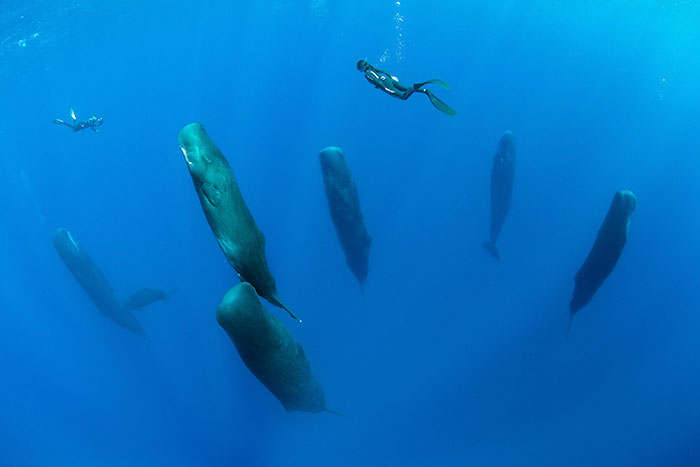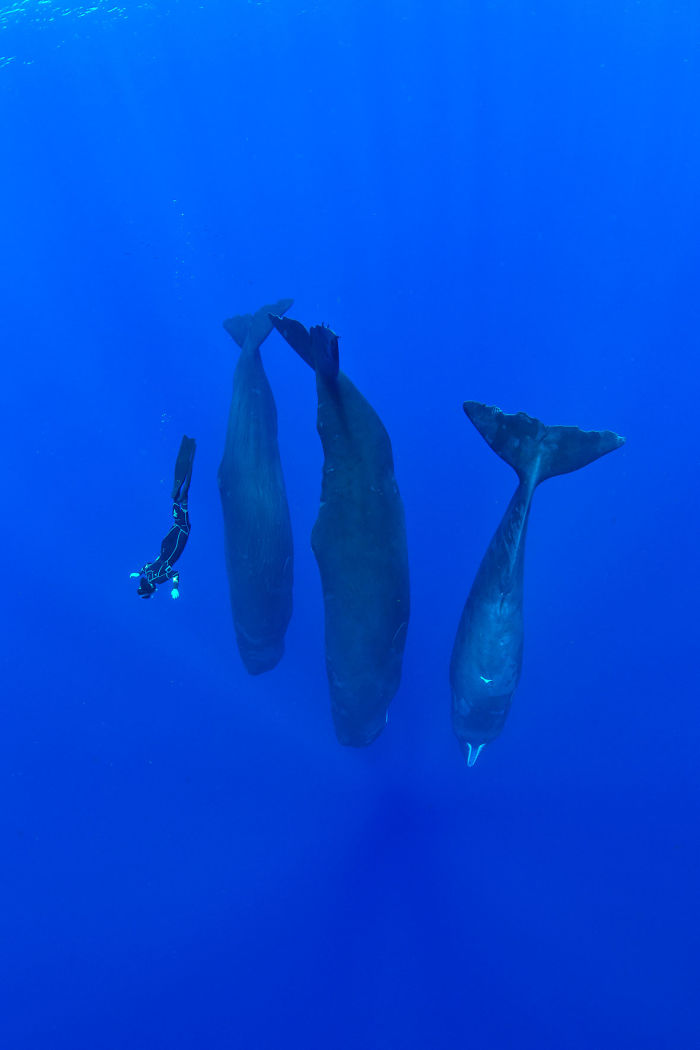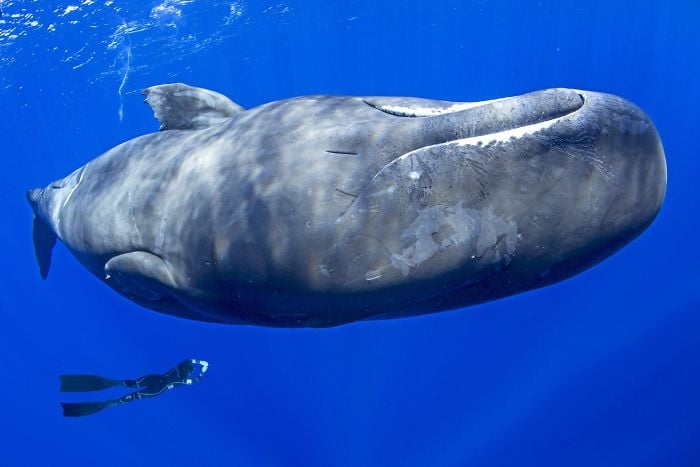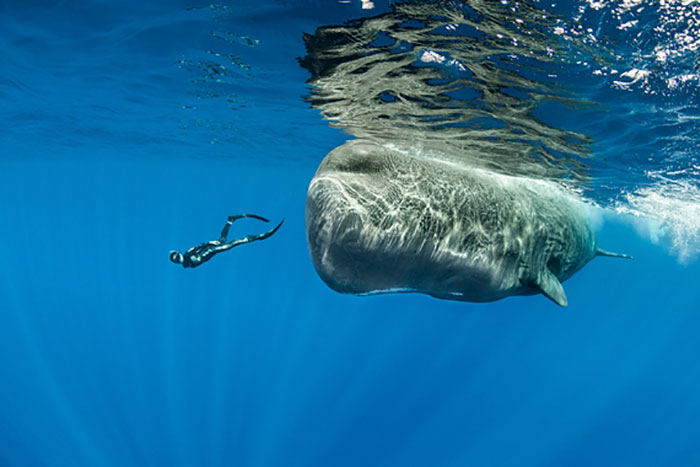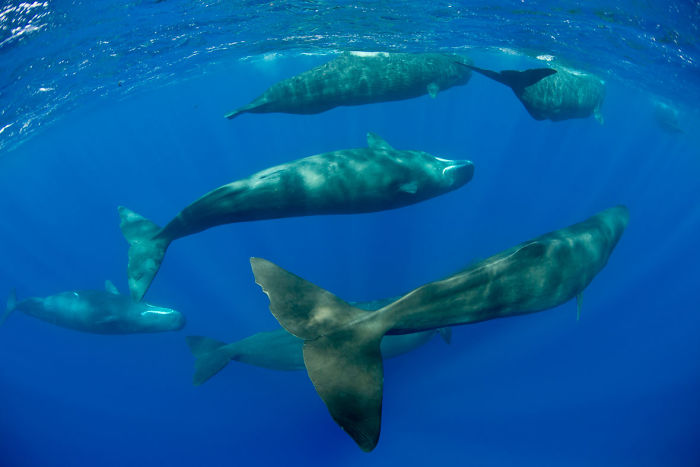 If you enjoyed this photos, please share with your friends!